"Ashley is very professional and knowledgeable with cosmetics. She can recommend brands and colors that are right for you. She excels in professional application skills and also provides tips and tricks to clients. I highly recommend her services!"

Melissa B.



"Ashley loves her job! She will take all the time needed to make you look perfect! She explains how she is applying the make up and the products she is using. The tops are a bonus!!"

Anita T.



"Thank you for making me feel beautiful and confident on one of the most amazing days of my life!"

Messa N.

"I was absolutely pleased with my makeup. It was a gorgeous bridal
face. Ashley was able to accentuate my features without making me feel over
done."

April B.
"Ashley is a phenomenal makeup artist. I would absolutely recommend her to anyone who is seeking a professional for any
occasion. She offered some great makeup tips/advice that were very helpful, and I can't wait to try them myself. I was very pleased with my results, and would definitely use her services again."

Katrina L.

"Thanks for making me more attractive than I've ever been!! You are a god! Ess! A goddess!!"

Alan C.

"Ashley did an amazing job on my makeover. The contouring was unbelievable. It was flawless at the end of a long night of dancing! I never even had to touch anything up, except for the gloss.

I loved it, and I have great pictures to prove it!"

Melinda D.



"I love her works, her enthusiasm, and her sense of humor. Ashley made my face look fresh, glow, but not heavy or cakey at all. My bridesmaid found Ashley's contact on Google, and after the trial, I trust Ashley completely. Her talent is unquestionable."



Kenzie B.
LEAVE YOUR OWN REVIEW!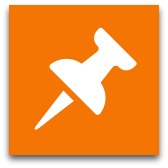 Hey, all you gorgeous clients of mine! How about giving your makeup artist a review? I'd appreciate any feedback, and it would help me to reach a wider audience. Thanks in advance!
Your Makeup Artist,
Ashley W Colburn
Just click the link:
http://tack.bz/1BDMI